FP&A Manager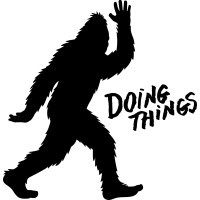 Doing Things Media
New York, NY, USA
Posted on Saturday, September 9, 2023
Who We Are:At Doing Things, our process is unique, but our purpose is clear. We connect consumers across the world through humor and happiness. Doing Things is responsible for the funniest, most shareable, and culturally relevant memes and video content on the Internet. The company is making ordinary life relatable, humorous and entertaining through a portfolio that includes some of the most popular brands built on Instagram, including Middle Class Fancy, Shithead Steve, Overheard, Recess Therapy, Bob Does Sports and Animals Doing Things, among others. Through its IP, Doing Things fuels consumer products, branded content, video licensing, publishing and original entertainment across digital and linear TV.Founded in 2017, Doing Things touts more than 35+ unique brands and delivers more than 100 pieces of original and curated content daily to an audience of more than 80 million followers across Instagram, Facebook, TikTok, YouTube and Snap. This includes the company's fast-growing direct-to-consumer products business, featuring comedic apparel and accessories based on what's trending, as well as our Breezy golf apparel line.Today, Doing Things is looking to expand its team as we extend our reach to bring smiles to millions of new community members across the globe.Job Description:We are seeking a dynamic, motivated & detail-oriented FP&A Manager to join our Finance & Operations team. This individual will manage a broad set of responsibilities across FP&A with an emphasis on managing our company financial model, budgeting & forecasting, cross-functional reporting, Board Decks, Headcount analysis, M&A, new business payback analyses and more! They will report to the SVP of Finance, and be heavily involved in cross-functional efforts.This role is remote eligible, but we're ideally looking for someone in the New York area so you can occasionally work from our NYC office.Responsibilities:
As a core member of the Finance team you will drive the company wide corporate planning process, including 3-statement forecasting, rolling monthly forecasts, variance analyses, long-range planning models and department budgets.
Develop and refine corporate reporting cadence and own the reporting packages for both internal and external stakeholders, providing both the KPIs and the insights behind them.
Manage large data sets in Excel with the ability to leverage formulas such as lookups, pivots, index and match, VBA.
Drive monthly forecast and variance analysis process, leading executive presentations on financial performance and opportunities for improvement.
Own, develop and monitor key performance indicators (e.g. retention rates, LTV, payback, margins etc) to track and improve financial performance.
Lead the financial planning and forecasting process alongside Financial Analyst with functional areas and leadership of the business.
Partner with our Accounting Team to streamline the month-end reporting and FP&A processes.
Assist the Sr. Director of Data & Insights with creating data models and dashboards for Financial reporting in our Business Intelligence tool.
Qualifications:
5+ years of relevant experience, preferably in VC/PE backed high-growth business with at least one role working in a startup environment.
Expert Excel and financial modeling skills; experience using Google Sheets as well.
You have deep expertise in FP&A / financial analysis / business stakeholder partnering (required), and a strong understanding of accounting
Communication skills; ability to compose concise, thoughtful, and analytical presentations and present them on your own.
You're a phenomenal teammate that can drive cross-functional initiatives involving employees from all levels across the organization.
Extensive analytical, financial forecasting, and modeling experience, including crafting corporate three-statement financial models from the ground up.
You have a strong attention to detail with big picture orientation - capable of interpreting findings, and presenting valuable, meaningful insights.
You've shown your ability to problem-solve, have strong time-management skills, and handle several projects simultaneously in a fast-paced environment.
What We Offer:At Doing Things, you make an immediate impact. Doing Things is a start-up made up of smart, talented and driven people looking for other potential team members with the same attitude of innovation and excellence. We offer incredible opportunities to learn and work on projects that are at the forefront of the internet media landscape and are transforming digital advertising. We offer competitive compensation that includes cutting edge work and the opportunity to join a rapidly growing startup with a proven product.Individual compensation varies based on location and job related factors, including business needs, experience, level of responsibility, and qualifications.EOEAt Doing Things, we don't just accept differences - we celebrate them, we support them, and we thrive on them for the benefit of our employees, our brands and our community. Doing Things is proud to be an equal opportunity workplace and is an affirmative action employer. We are committed to equal employment opportunity regardless of race, color, ancestry, religion, sex, national origin, sexual orientation, age, citizenship, marital status, disability, gender identity or Veteran status. We also consider qualified applicants regardless of criminal histories, consistent with legal requirements.DisclaimerDoing Things does not interview candidates via email and job offers are only extended after a thorough interview process involving phone and/or video interviews. If you receive a suspicious email regarding a position with Doing Things and/or a job offer, please do not respond. Forward that email to hr@doingthings.comPowered by JazzHRztU5HxOyAV