Account Executive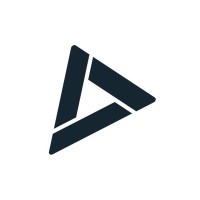 OneDay
Sales & Business Development
Remote · United States · Dallas, TX, USA · Texas, USA
Posted on Saturday, August 19, 2023
Headquartered in Dallas, TX, OneDay is a technology company whose mission is to bring a best-in-class video solution to a variety of industries to create high-quality, authentic videos that drive engagement, conversions, and sales. OneDay enables businesses to enhance their sales, marketing, internal, and external communication strategies by delivering video messages that are authentic, engaging, and effective. For more information about OneDay, please visit www.oneday.com.
We hire motivated, talented people and set them up to succeed. We want to see you grow and we want you to grow our impact. We provide the resources, encouragement, and culture that supports collaborative learning and teamwork. Join OneDay and leave your mark on thousands.
Experience in a start-up or SaaS company is preferred.
What You'll Be Doing:
Prospect and identify potential clients through various channels, including cold calling, networking events, and referrals, to build a robust pipeline of qualified leads.
Conduct in-depth research to understand clients' business needs, pain points, and objectives, and tailor compelling presentations and proposals that effectively showcase our SaaS solutions' value proposition.
Lead negotiations, handle objections, and create win-win solutions that result in successful contract closures and long-term partnerships.
Conduct engaging product demonstrations, virtual presentations, and webinars to showcase the features and benefits of our SaaS platform, addressing clients' specific needs and requirements.
Support specific marketing programs, lead generation campaigns, and targeted sales activities, with some travel to trade shows and conferences.
Keep accurate and up-to-date records of client interactions, sales activities, and progress using CRM tools, and provide regular sales forecasts and reports to sales management.
Collaborate closely with the sales support team, product specialists, and customer success teams to ensure seamless onboarding, implementation, and post-sale support for clients.
You've Got What It Takes If You Have:
1-3+ years experience selling. Software or technology solutions is a plus.
Strategic selling skills -create a business plan, assess territories, qualify targets and prioritize sales efforts.
Experience with Hubspot CRM preferred.
Proactive, action-oriented, and a great collaborator.
Strong written, verbal, presentation, and phone communication skills.
Self-motivated, problem solver.
Ability to function in a fast-paced, rapid growth environment.
What We Can Offer You:
Competitive base salary + incentive compensation plan
Leading benefits package
Sponsored learning tools and career development
A fun culture built by fantastic people in an entrepreneurial environment